9 Bible Verses About Shame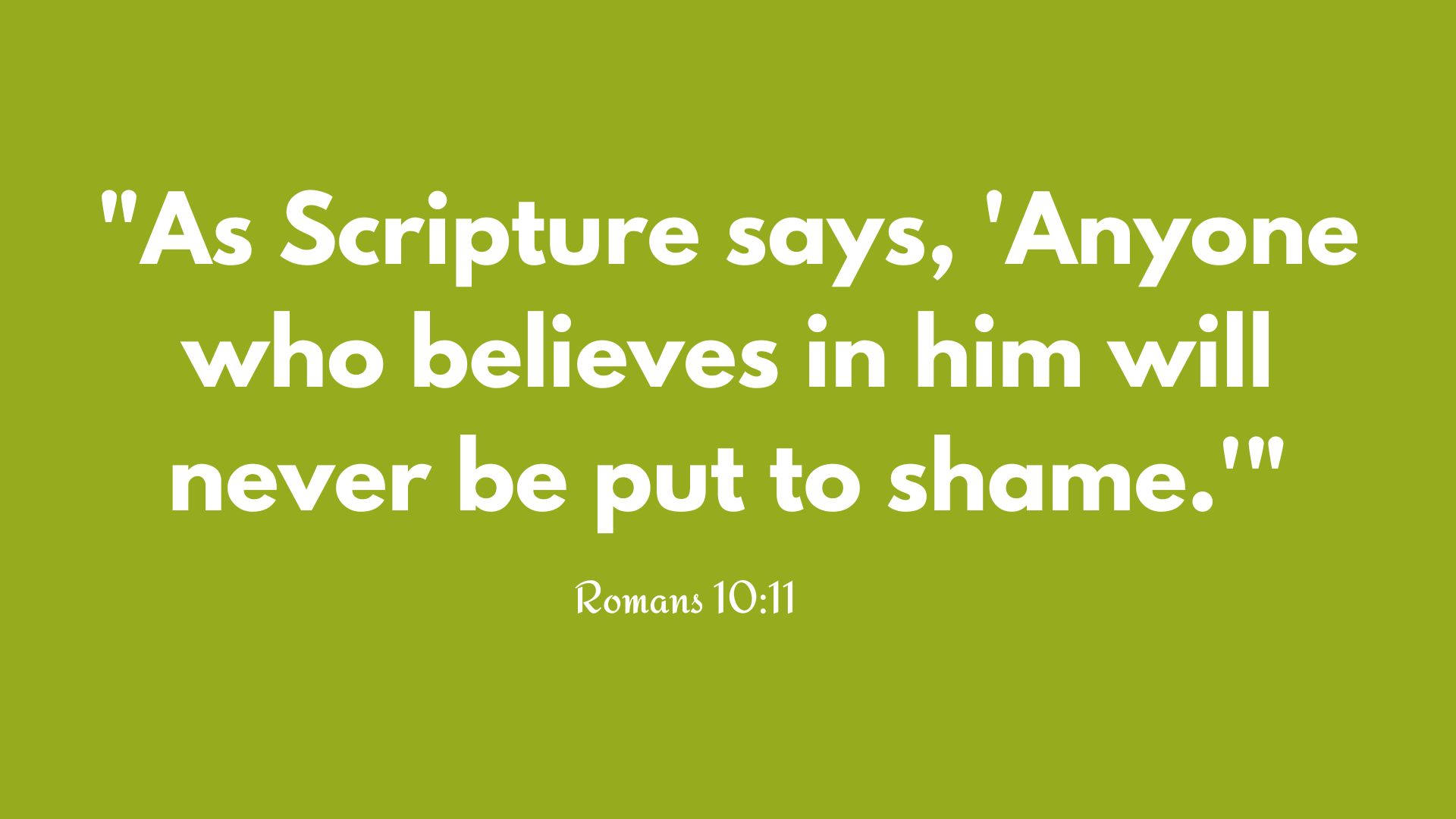 Shame is a powerful emotion that can lead to negative feelings of self-worth and isolation. It can be rooted in our actions, words, or even our thoughts. The Bible acknowledges the human experience of shame and provides guidance on how to overcome it. In the following verses, you'll find encouragement and wisdom for dealing with shame and embracing God's love and forgiveness.
1. Isaiah 54:4
"Do not be afraid; you will not be put to shame. Do not fear disgrace; you will not be humiliated. You will forget the shame of your youth and remember no more the reproach of your widowhood."
Here, Isaiah reminds us that God has the power to free us from shame and disgrace. He encourages us to trust in the Lord and let go of the shame we may have experienced in the past.
2. Romans 10:11
"As Scripture says, 'Anyone who believes in him will never be put to shame.'"
Paul, in his letter to the Romans, emphasizes the transformative power of faith in Jesus Christ. When we believe in Him, we find freedom from shame and are assured of our place in God's kingdom.
3. Psalm 34:5
"Those who look to him are radiant; their faces are never covered with shame."
The psalmist beautifully portrays the idea that seeking God's presence brings us relief from shame. When we look to God, we find the strength to overcome our feelings of guilt and shame.
4. 1 Peter 2:6
"For in Scripture, it says: 'See, I lay a stone in Zion, a chosen and precious cornerstone, and the one who trusts in him will never be put to shame.'"
Peter reiterates the message of hope found in faith. By trusting in Jesus Christ, the cornerstone of our faith, we can live a life free from shame.
5. 1 John 1:9
"If we confess our sins, he is faithful and just and will forgive us our sins and purify us from all unrighteousness."
John teaches us about the incredible gift of God's forgiveness. When we confess our sins, God forgives us and cleanses us from all unrighteousness, which includes the burden of shame.
6. Psalm 25:3
"No one who hopes in you will ever be put to shame, but shame will come on those who are treacherous without cause."
Once again, the psalmist highlights the power of hope in God. By placing our trust in Him, we can find freedom from the chains of shame.
7. 2 Corinthians 7:10
"Godly sorrow brings repentance that leads to salvation and leaves no regret, but worldly sorrow brings death."
Paul distinguishes between godly sorrow and worldly sorrow. While godly sorrow leads to repentance and freedom from shame, worldly sorrow only brings more pain and regret.
8. Romans 8:1
"Therefore, there is now no condemnation for those who are in Christ Jesus."
In Christ, we are free from condemnation and shame. This verse reminds us of the liberating power of Jesus' sacrifice on the cross.
9. 2 Timothy 1:12
"That is why I am suffering as I am. Yet this is no cause for shame, because I know whom I have believed, and am convinced that he is able to guard what I have entrusted to him until that day."
Paul reminds Timothy that suffering for the sake of the gospel is not shameful. Instead, it is a demonstration of faith and trust in God's ability to guard and protect us.
Also read: 10 Bible Verses About Anxiety to Calm Your Worries