God Will Relieve You Of Your Distress And Hear Your Prayer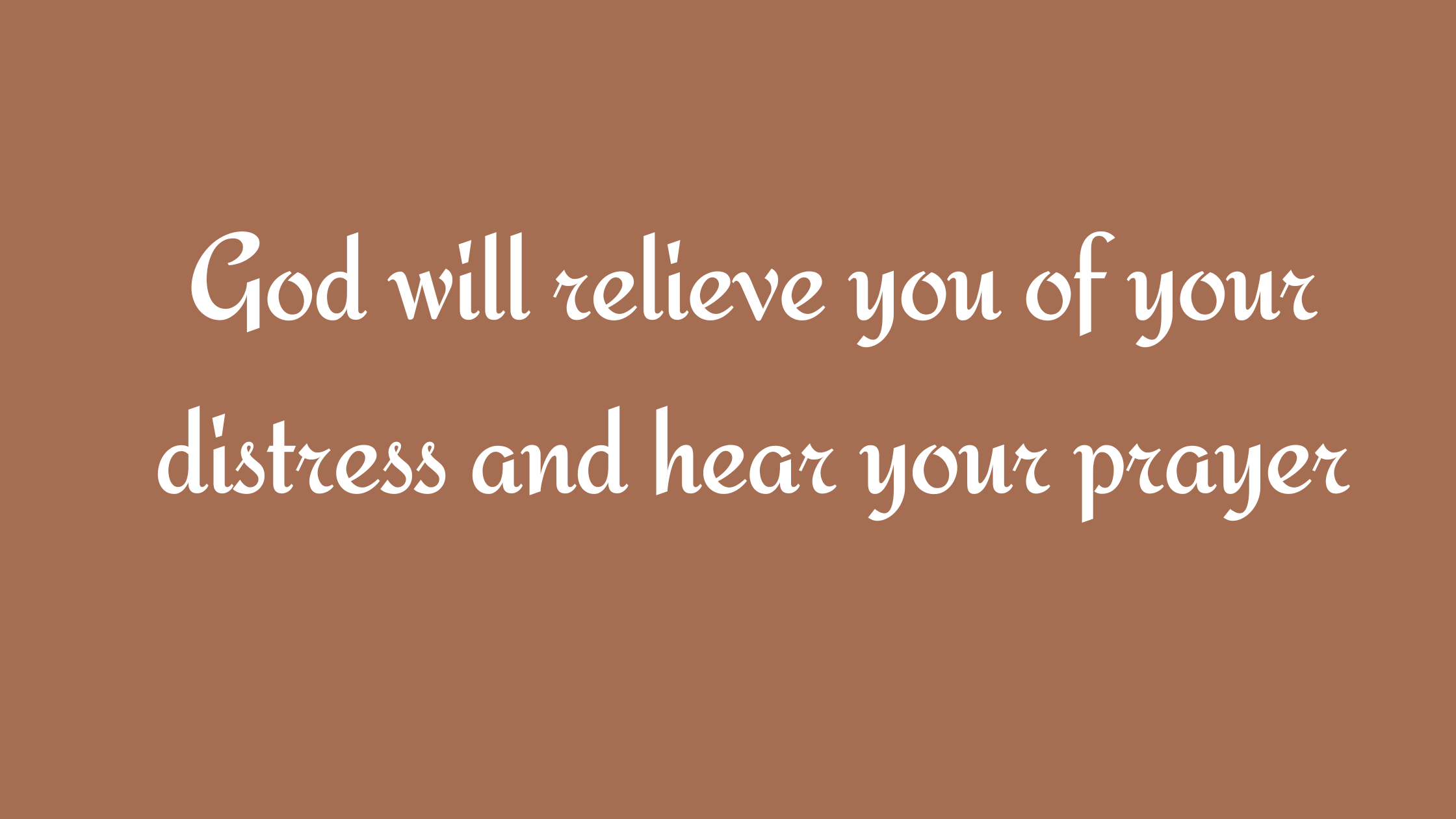 Answer me when I call to you, my righteous God. Give me relief from my distress; have mercy on me and hear my prayer. – Psalm 4:1
Do you ever feel like life has dealt you a bad hand? Are there troubles that seem insurmountable and overwhelming? If so, it's time to turn to God. He is ready and willing to provide relief from your distress and answer your prayers. God knows the struggles we face in this world. But he also offers hope through his promises of mercy and grace.
The Bible tells us that "the Lord is near to all who call on him, to all who call on him in truth" (Psalm 145:18). This means that no matter what our circumstances may be, God is close by and will hear our cries for help. We seek out God with an honest heart full of faith and trust. He will relieve us of our distress and hear our prayer.
When our faith is put into action, and we truly turn to God, he will send comfort and peace to fill the void. He promises us that "his power works best in weakness" (2 Corinthians 12:9), which means that when our strength fails us, his strength can take its place. We may not be able to solve our own problems, but with God at our side, nothing is impossible.
Rather than trying to carry the burden of life's struggles on your own, you should be open and willing to receive comfort from God. He will hear your prayers and answer them in his own time according to his perfect plan. You must have faith and trust in God's provision for your life, no matter what it looks like. This is the only way to find true and lasting relief from distress.
In essence, take all of your worries and cares to God in prayer and lay them at his feet. He will provide comfort and hope as you surrender everything to Him. Know that God will not only hear your prayer, but he will also be with you in the midst of your distress. He will be your refuge and your strength, a very present help in times of trouble. God bless!
GOD'S WORD FOR YOU
"Call to me and I will answer you, and I will show you great things, difficult things that you know nothing about" (Jeremiah 33:3).
Rejoice in the Lord always. I will say it again: Rejoice! Let your gentleness be evident to all. The Lord is near (Philippians 4:4-5).
He heals the brokenhearted and binds up their wounds (Psalm 147:3).
Do not be anxious about anything, but in everything, by prayer and petition, with thanksgiving, present your requests to God. And the peace of God, which transcends all understanding, will guard your hearts and your minds in Christ Jesus (Philippians 4:6-7).
Trust in the Lord with all your heart and lean not on your own understanding; in all your ways acknowledge him, and he will make your paths straight (Proverbs 3:5-6).
So do not fear, for I am with you; do not be dismayed, for I am your God. I will strengthen you and help you; I will uphold you with my righteous right hand (Isaiah 41:10).
Also read: Faith In God, Includes Faith In His Timing