5 Signs God is Speaking to You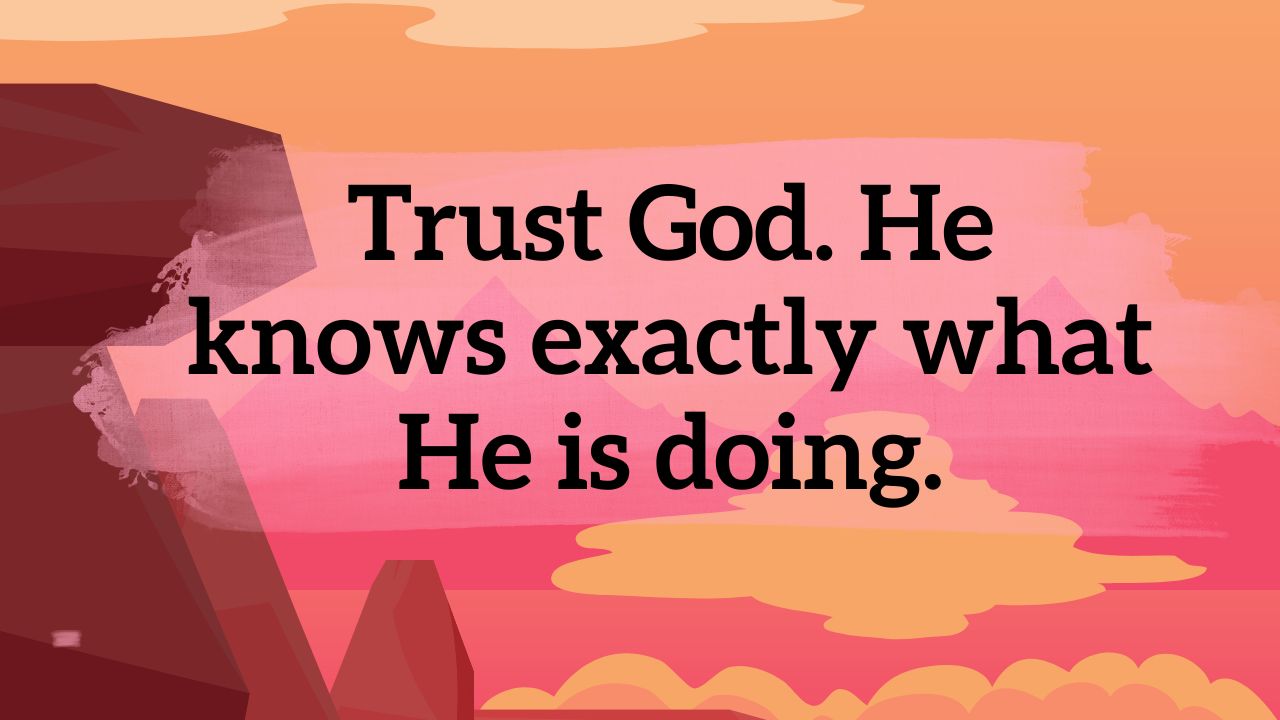 Are you wondering if God is trying to tell you something? If you're tuned in to His frequency, you might be surprised how often He speaks to us!
Here are five signs God is speaking to you.
1. You can't get a certain Bible passage out of your head.
If you've been stuck on a certain Bible verse or passage, it might be because God is trying to emphasize something to you!
He might be trying to tell you that you need to apply that particular message to your life.
Allow me to explain.
Most of the time, when we read the Bible, we don't give every single word the same weight. We might skim over some verses and really dwell on others.
But sometimes, God will highlight a certain verse to us and cause us to really think about it and chew on it.
Have you ever had a Bible passage that you just couldn't get out of your head? And you think about it all the time, even when you're not reading your Bible?
That's probably God trying to tell you something!
In other words:
Always pay attention to the Bible verses that God seems to be emphasizing to you. He might be trying to tell you something important!
2. Conviction from the Holy Spirit
John 16:8 says, "And when he comes, he will convict the world of sin and of righteousness and of judgment."
The Holy Spirit is our Helper, as Jesus tells us in this verse. He comes alongside us to help us and guide us.
One of the ways that He does that is by convicting us of sin.
What does it mean to be convicted of sin?
It means that the Holy Spirit shows us our sins and makes us feel bad about them. He doesn't just leave us feeling guilty, though. He also gives us a desire to change and to turn away from our sin.
If you're feeling convicted of sin, it's likely because God is trying to tell you something!
He's probably trying to tell you that you need to repent and turn away from your sin.
For example, you might feel convicted of gossip. The Holy Spirit will show you how your gossip has hurt other people, and He will give you a desire to change.
Yes, gossip is a sin. But the good news is that God can help us to change!
If you're feeling convicted of sin, it's a good thing! It means that God is at work in your life, and He wants to help you to overcome sin.
As John 1:9 says, "If we confess our sins, he is faithful and just to forgive us our sins and to cleanse us from all unrighteousness."
3. A sense of peace
In Philippians 4:7, Paul says, "And the peace of God, which surpasses all understanding, will guard your hearts and your minds in Christ Jesus."
When we have the peace of God, it means that we don't have to worry about things. We can trust God to take care of us because He is in control.
Have you ever prayed for something, and even though the situation didn't change, you just felt a sense of peace?
That's probably because God was reminding you that He is in control. And even though the situation might not be what you wanted, you could trust Him to take care of you.
4. God is speaking to you through your prayer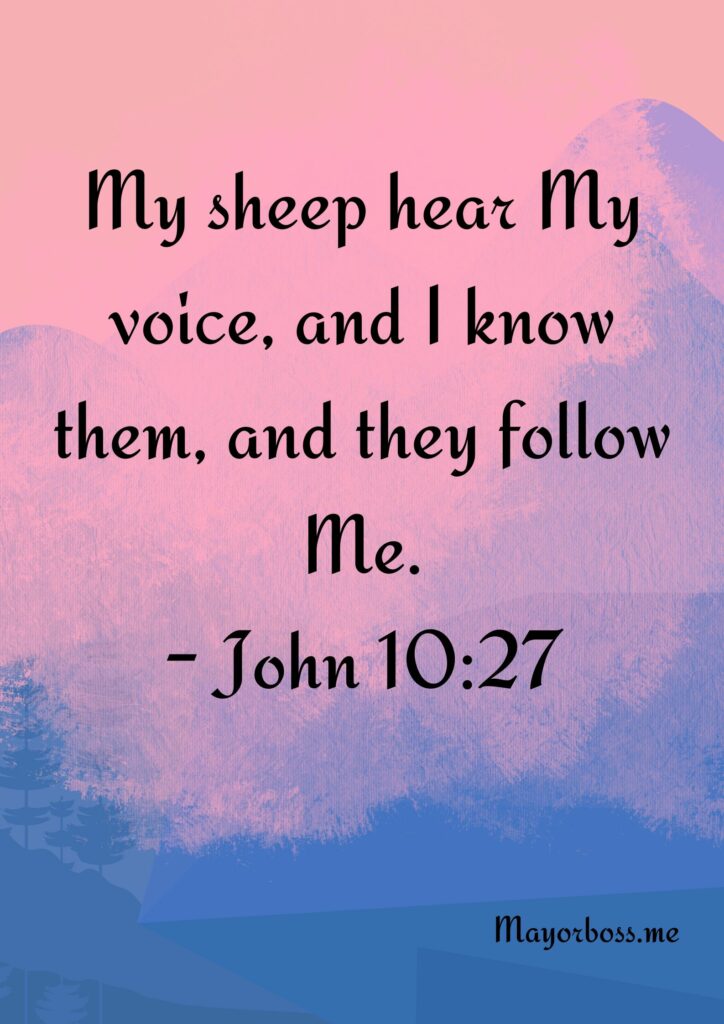 Believe it or not, God speaks to us through our prayers!
How does He do that?
Well, sometimes He gives us a sense of peace about a situation. Other times, He might give us an idea of what to do next.
For example, let's say that you're struggling with a decision. You don't know whether to take a new job or stay at your current job.
So you pray about it, and you ask God to show you what to do.
Then, all of a sudden, you have a very clear idea of what you should do. It's almost like God gave you the answer directly!
That's because He did! He spoke to you through your prayer and gave you the guidance that you needed.
So how am I sure that what I am feeling or hearing is the voice of God?
Well, the answer will usually be clear and concise. It won't be something that you have to second-guess or wonder about.
John 10:27-28 says, "My sheep hear my voice, and I know them, and they follow me. I give them eternal life, and they will never perish, and no one will snatch them out of my hand."
God's voice is always clear and concise. We don't have to second-guess what He's saying to us.
5. You feel led by the Holy Spirit
In Romans 8:14, Paul says, "For all who are led by the Spirit of God are sons of God."
When we are led by the Holy Spirit, it means that He is guiding us and directing us. He is in control, and we are following His lead.
Strictly speaking, the only way to know for sure that you are being led by the Holy Spirit is if you are obeying His commands.
But there are some other signs that can indicate whether or not you are being led by the Holy Spirit.
For instance, you might have a strong sense that you are supposed to do something, even though you don't know why.
Or you might feel like you are being drawn to a certain person or place.
If you are feeling any of these things, it's a good idea to pray about it and ask God to confirm His leading.
1 Corinthians 2:9-10 says, "But, as it is written, "What no eye has seen, nor ear heard, nor the heart of man imagined, what God has prepared for those who love him"— these things God has revealed to us through the Spirit. For the Spirit searches everything, even the depths of God."
Bible Verses about Hearing God's Voice
Here are some Bible verses that talk about hearing God's voice:
Proverbs 3:5-6
Trust in the Lord with all your heart and lean not on your own understanding; In all your ways acknowledge Him, and He will make your paths straight.
Jeremiah 33:3
'Call to me and I will answer you and tell you great and unsearchable things you do not know.'
1 Samuel 3:10
The Lord came and stood there, calling as at the other times, "Samuel! Samuel!" Then Samuel said, "Speak, for your servant is listening."
Isaiah 30:21
Whether you turn to the right or to the left, your ears will hear a voice behind you, saying, "This is the way; walk in it."
Matthew 7:7-8
"Ask and it will be given to you; seek and you will find; knock and the door will be opened to you. For everyone who asks receives; the one who seeks finds; and to the one who knocks, the door will be opened.
Acts 9:4
He fell to the ground and heard a voice say to him, "Saul, Saul, why do you persecute me?"
Proverbs 8:17
I love those who love me, and those who seek me find me.
2 Chronicles 7:14
If my people, who are called by my name, will humble themselves and pray and seek my face and turn from their wicked ways, then I will hear from heaven, and I will forgive their sin and will heal their land.
Amos 3:7
Surely the Sovereign Lord does nothing without revealing his plan to his servants the prophets.
Matthew 18:20
"For where two or three gather in my name, there am I with them."
1 John 5:14
This is the confidence we have in approaching God: that if we ask anything according to his will, he hears us.
Deuteronomy 4:29
But if from there you seek the Lord your God, you will find him if you seek him with all your heart and with all your soul.
Isaiah 55:6
Seek the Lord while he may be found; call on him while he is near.
Philippians 4:6
Do not be anxious about anything, but in every situation, by prayer and petition, with thanksgiving, present your requests to God.
1 Thessalonians 5:17
pray continually,
Hebrews 11:6
And without faith it is impossible to please God, because anyone who comes to him must believe that he exists and that he rewards those who earnestly seek him.
Jeremiah 29:13
You will seek me and find me when you seek me with all your heart.
Conclusion
If you're wondering whether or not God is speaking to you, these are some of the signs to look for.
Of course, this is not an exhaustive list. But it should give you a good idea of what to look for.
If you're still not sure, the best thing to do is to pray about it and ask God to confirm His leading.
He will never lead you astray, and He will always give you the guidance that you need.
Also read: