Stop Trying to Control What You Left in God's Hands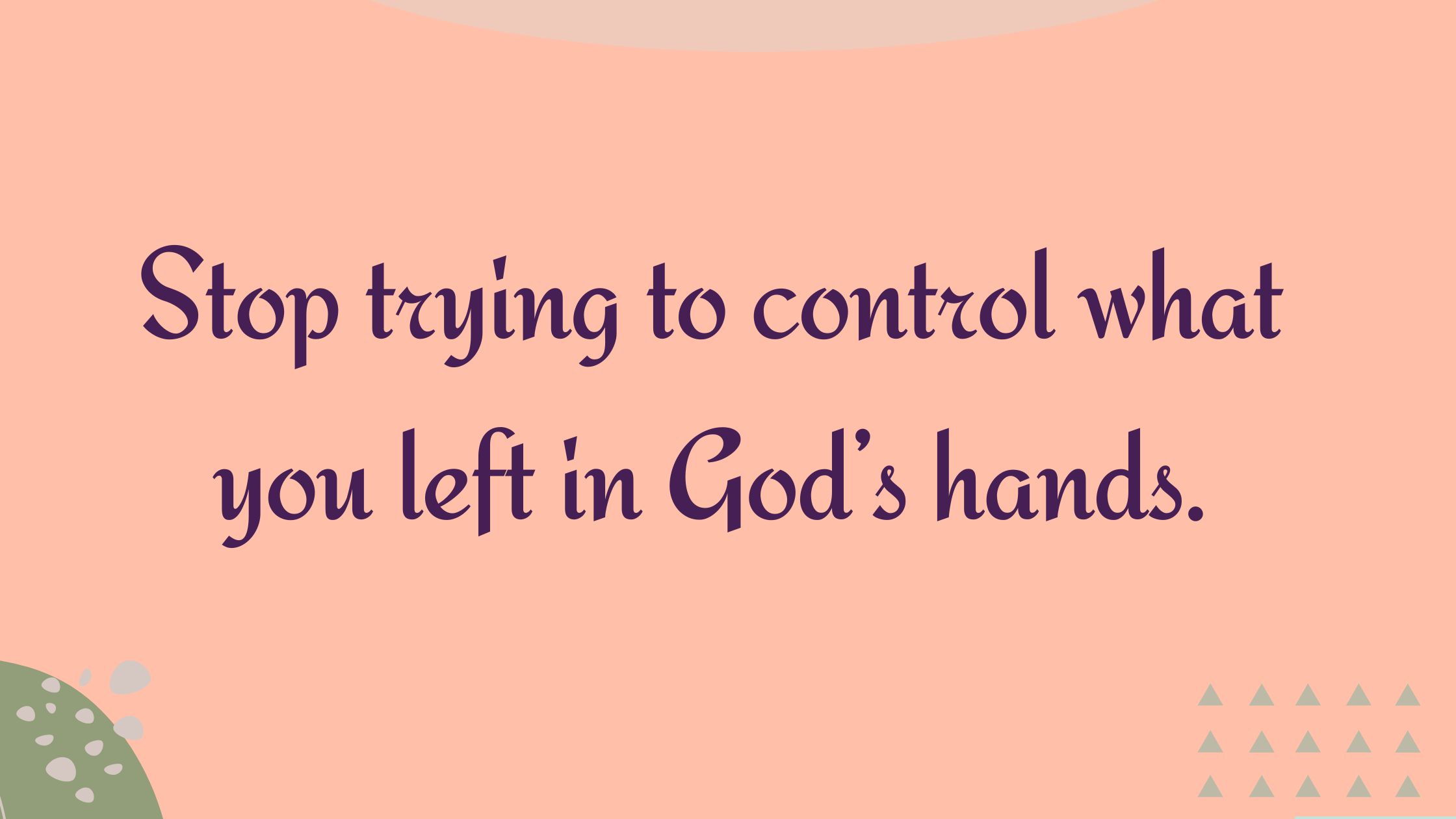 When you pray for something, the hope is that it will manifest as you have asked in faith. But sometimes, life throws us an unexpected curveball, and we don't get what we asked for. This can lead us to try to take control of the situation, putting all of our energy into making it happen instead of trusting that God has a plan.
But this kind of attitude can lead to frustration and disappointment when things don't go as planned. That's because it wasn't God's will for them to happen at that moment. That's why it's important to remember that anything we put in God's hands cannot be taken away from Him – He already has a perfect plan for it.
Trust in the Lord with all your heart
Proverbs 3:5-6 says, "Trust in the Lord with all your heart and lean not on your own understanding. In all your ways acknowledge Him, and He will direct your paths."
The best thing we can do is to trust that He knows what's best for us and surrender our worries and anxieties to Him. It's easy to become fixated on controlling the outcome of a situation or wanting something so badly that it becomes an obsession. But this isn't healthy or productive because, ultimately, no matter how hard we try, we don't have any real control over the situation.
God has plans for you
For I know the plans I have for you," declares the LORD, "plans to prosper you and not to harm you, plans to give you hope and a future. (Jeremiah 29:11 NIV).
It's important for us to remind ourselves that everything happens according to His will – even if, at first glance, it doesn't make sense. We sometimes forget how powerful and gracious God is in times when things are not going the way that we planned; He promises never to leave nor forsake us and makes sure that everything works out in His timing rather than ours.
Letting go of control allows us to see with clarity where His grace and mercy are taking us, even when circumstances may not appear favorable.
As Christians, we don't need to worry about controlling something when God loves us so much – all He asks is for faith and trust in his plans for our lives, even though they may seem different from what we ask in prayer.
So stop trying to control what you left in God's hands – instead, trust Him wholeheartedly without fail and keep leaning on Him until He wraps up His perfect plan!
Also read: Pray Before You Overthink