9 Bible Verses About Wisdom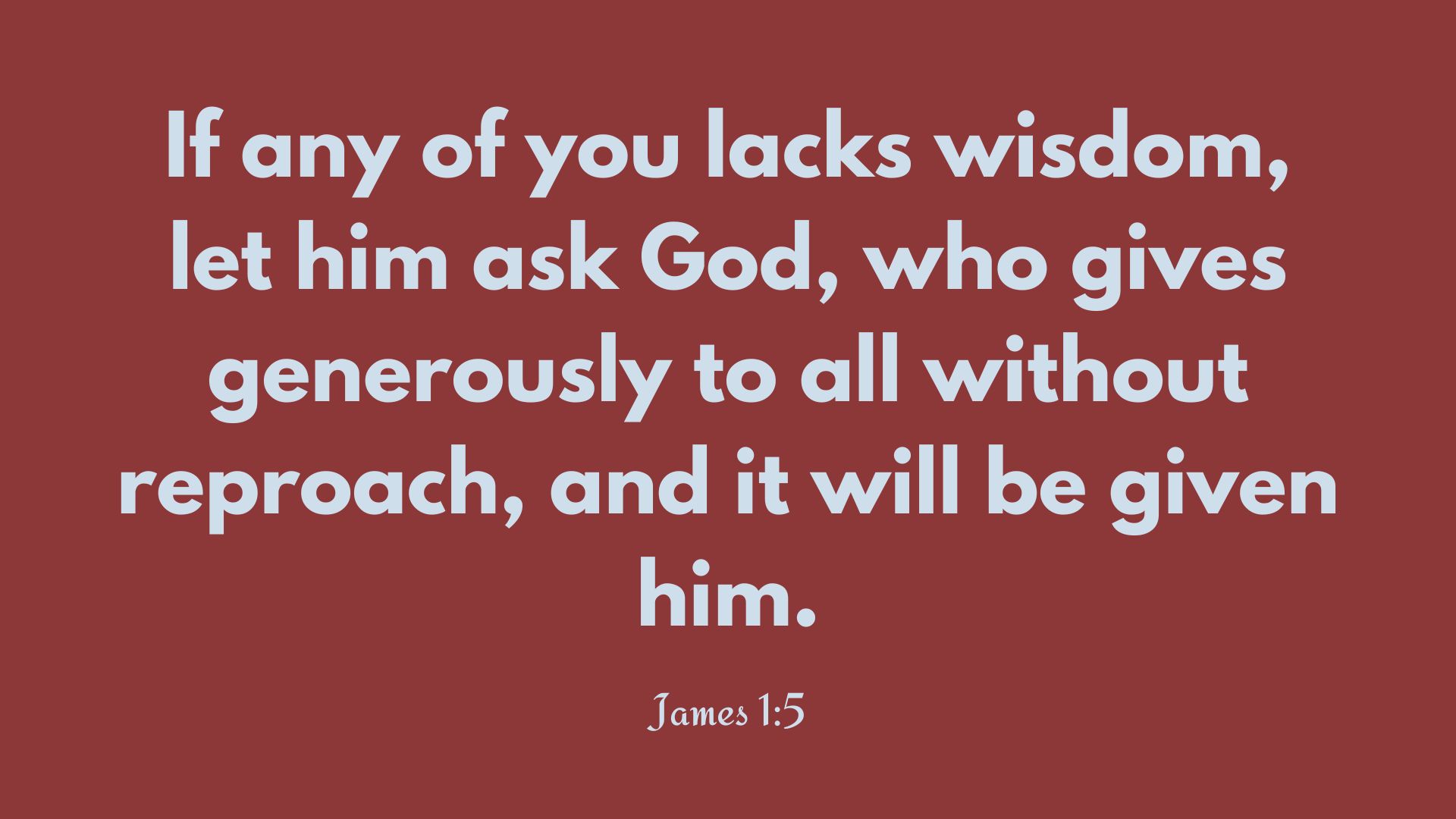 Wisdom is a key theme in the Bible, and its significance cannot be overstated. Wisdom is the ability to discern what is right, just, and true, which is the cornerstone of living a righteous life. Most people need a bit of help to gain wisdom, and the Bible is full of wonderful verses about wisdom that can provide guidance.
Here are 9 of the most popular Bible verses about wisdom:
1. Proverbs 1:7
"The fear of the LORD is the beginning of knowledge, but fools despise wisdom and instruction."
The foundation of wisdom starts with acknowledging and respecting God. Without this reverence, it's impossible to develop true wisdom.
2. Proverbs 3:13-14
"Blessed is the one who finds wisdom, and the one who gets understanding, for the gain from her is better than gain from silver and her profit better than gold."
This passage emphasizes the immense value of wisdom, surpassing even material wealth. Acquiring wisdom brings greater happiness and success in life.
3. Proverbs 4:6-7
"Do not forsake her, and she will keep you; love her, and she will guard you. The beginning of wisdom is this: Get wisdom, and whatever you get, get insight."
Embracing wisdom and understanding is crucial to leading a protected and fulfilling life. Make it your priority to seek out wisdom above all else.
4. Proverbs 9:10
"The fear of the LORD is the beginning of wisdom, and knowledge of the Holy One is understanding."
Reverence for God is the starting point of wisdom, and through knowing Him, we develop true understanding.
5. Proverbs 2:6-7
"For the LORD gives wisdom; from his mouth come knowledge and understanding; he stores up sound wisdom for the upright; he is a shield to those who walk in integrity."
These verses demonstrate how wisdom and righteousness are interwoven. The Lord bestows wisdom upon those who lead upright lives, providing protection and guidance.
6. James 1:5
"If any of you lacks wisdom, let him ask God, who gives generously to all without reproach, and it will be given him."
Don't hesitate to ask God for wisdom, as He gives it freely to those who seek it with sincerity.
7. James 3:13
"Who is wise and understanding among you? By his good conduct, let him show his works in the meekness of wisdom."
True wisdom is not just about knowing what is right but also about living it out. Demonstrating wisdom means humbly putting it into practice through good deeds.
8. Colossians 4:5-6
"Walk in wisdom toward outsiders, making the best use of the time. Let your speech always be gracious, seasoned with salt, so that you may know how you ought to answer each person."
Our actions and words should reflect the wisdom we possess, particularly when interacting with those outside of our faith.
9. Matthew 7:24-25
"Everyone then who hears these words of mine and does them will be like a wise man who built his house on the rock."
By applying Jesus' teachings in our lives, we build a strong foundation grounded in wisdom and truth.
Also read: 9 Bible Verses About Shame